Our mission & impact
Table to Table (T2T) bridges the gap between abundance and hunger by redistributing surplus food that would otherwise go uneaten, reaching people through partnerships to create a more just and less wasteful food system.
Through food recovery and redistribution, T2T helps thousands of our Johnson County neighbors annually. This year, we distributed 2.3 million pounds of food, three fifths of which was highly-sought after produce, protein, and dairy. This year marks 30+ million pounds of food rescued since 1996. 
Economic impact
T2T rescued $75,000 worth of food in 1996, our first year. Now we keep nearly $7,000,000 worth of food from the waste stream annually.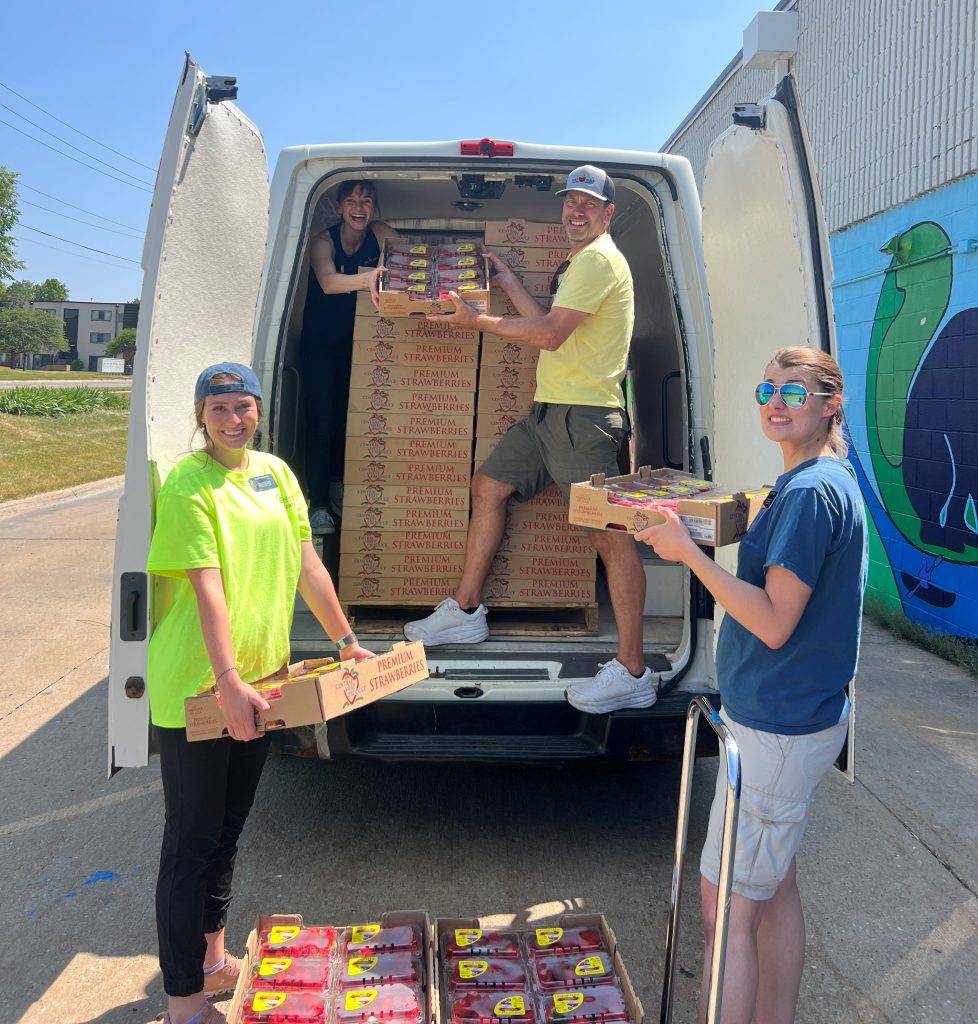 How does it work? 
The hallmark of our operation is our route-based food rescue model. Each day we pick up food from donors and deliver it immediately to local agencies using our fleet of seven cargo vans and one straight truck. 
This year we collected food from 127 local donors from across the food system. We distribute millions of pounds of food to 46 recipient nonprofit social service agencies at no cost to them. These partners include youth organizations, food pantries, meal sites, shelters, housing organizations and other agencies. 
Our partners report that most T2T food makes it to our neighbors' homes within 6 hours of our daily deliveries. We avoid warehousing food and use this model to match donations with our recipient agencies' services. 
We're needed now more than ever
Anti-hunger organizations across the state are seeing record-breaking numbers of people turning to them for assistance. Collectively, T2T pantry partners, including CommUnity Food Bank, North Liberty Pantry, and Coralville Community Pantry, are providing groceries for 2,600 households each week (22,000 individuals this year) — more than double the need than in 2021.
Make Your Donation Today!


Donate via Venmo: @table2table