"May this date, then, December 16, 1994, always be remembered as a monumental moment for addressing hunger locally—today, tomorrow, forever." —Frank Lalor
A simple question begins a food rescue and distribution solution.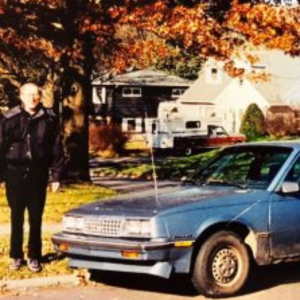 After watching C-SPAN coverage of a congressional hearing on food waste and hunger in America, Frank Lalor visited the Free Lunch Program of Iowa City and met its director at the time, Meg Kiekhaefer. Frank asked Meg if they could use more food.
"I was excited about it," Meg remembers. "I said, 'We're always short on food, we could use it.' He asked, 'Could some of the other social service organizations use food?' I said, 'Well, yeah!'"
In 1995, Frank and Meg brought together community activists, dietitians, chefs, and potential donor and recipient agencies.
In October, they held their first meeting. All agreed that rescuing food in the Iowa City area was worth pursuing. They defined four initial goals:
• Distribute food to those in need, especially food that would otherwise go to waste,
• Identify organizations in the area that serve food,
• Determine how to collect and distribute this food, and
• Research how to secure funding.
In April 1996, Table to Table was granted nonprofit status in the State of Iowa and opened its first office in Old Brick in a space that was formerly a storage closet. With a small desk, a phone, and an answering machine, this space served as a home base for coordinating food deliveries.
Meg Kiekhaefer became the first T2T director. Volunteers used their personal vehicles—mostly station wagons and vans—for collection and distribution of food. T2T rescued 44,000 pounds of food that first year.
"In the beginning we didn't have much, but we had heart!" – Frank Lalor
Just three ingredients in our recipe for food rescue success
Lessons learned from our first director Meg Kiekhaefer and current director Nicki Ross
Over the years, we've turned fortune and goodwill into nearly 30 million pounds of recovered food. What were the ingredients of that success?
Collaboration
In the early days, T2T leaders had a simple edict, as Meg says: "Don't step on toes." To seek collaboration and fill unmet needs has become one of our core values. Nicki adds, "We build our operation around what partners want and need without duplicating their good work." Once it became clear partnership was our goal, new partners of all kinds turned to Table to Table.
Coordination
Very quickly we learned that scheduled routes worked more efficiently than a one-off approach. Logistical coordination to pair resources and needs makes the most of each food donation. Nicki notes, "Expert coordination increased overall efficiency." And Meg adds, "Better utilization of volunteers, always in short supply."
Community
Warmth, kindness, and gratitude have built a community invested in food recovery, and volunteers are at the heart of that. As Meg has seen, "Volunteers were and continue to be shining ambassadors. Their personal connections with the donors and nonprofit staff on their routes are priceless."