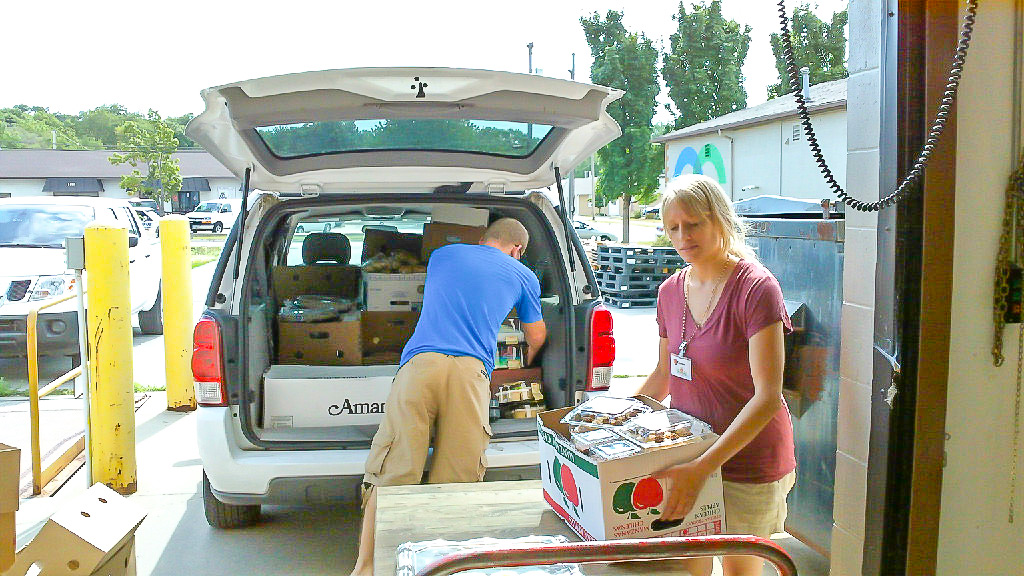 The Key to Our Organization
Our volunteers are a wonderful group of people who put their compassion into action by generously donating their time collecting and transporting food to help the hungry, homeless and at-risk populations in our area. They range in age from high school students to retirees. Working in teams, our volunteers are having a positive impact in their community each day. They are the key to our ability to get the food to those who need it the most. One of our volunteers once said, "I know that when I drop off the food we collect, someone is going to have something to eat tonight." It is the essence of our work.
Table to Table has many time slots available for volunteers to join in our food rescue efforts. Volunteer opportunities range from doing the food pick-up and distribution to entering data into our computers.
If you would like to learn more about how you can become a volunteer for Table to Table, please give us a call at 319.337.3400 for more information or e-mail us at volunteer@table2table.org
Volunteers currently needed for
Various shifts available Monday through Saturday. Please contact us for details.