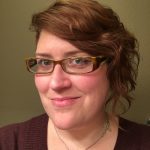 Join us in welcoming Nicki Ross to the Table to Table team! Nicki has dedicated her entire career to bettering the lives of those around her. An expert in nonprofit operations, development, and digital marketing strategy, Nicki knows how to build a brand and engage communities in a shared mission. Previously a senior strategist at Geonetric, Nicki worked with hospitals around the country to use digital marketing to help health consumers find care. Prior to Geonetric, she spent several years in leadership at nonprofits and public institutions. She served as development and communications manager at the Catherine McAuley Center, program director of the Boys and Girls Club and Women's Center director at UW-Parkside.
As the new executive director, she is excited to help Table to Table deliver on its mission,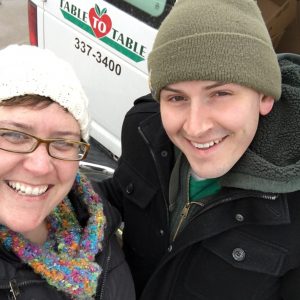 "I'm so thrilled to get to be a part of the great work Table to Table has been doing for more than 20 years. Every year dedicated volunteers and staff keep more wholesome, edible food from going to waste and get it to those who need it most right here in our own community. Now, I get to be a part of that and I can't wait to get started."
Nicki holds bachelor's degrees in organizational studies and gender studies from the University of Wisconsin – Parkside and is completing her master's degree in public administration at Drake University. When she's not finding new ways to reduce food insecurity at Table to Table, you can find Nicki volunteering to raise awareness for homelessness and literacy or teaching her parrot Larry a new phrase.
Want to know more? You can meet Nicki at one of several upcoming events or contact her directly by email or by phone (319) 337-3400.