This article appears in Table to Table's 2023 Impact Report.
Unfortunately, an ever-increasing number of neighbors need to turn to food pantries for assistance with getting food on the table, feeling the effects of rising costs due to inflation and significantly reduced SNAP benefits. Johnson County residents visited T2T's three largest food pantry partners nearly 180,000 times last year (North Liberty Community Pantry, CommUnity Food Bank, and Coralville Community Food Pantry). Typically, they have seen a 15% increase from year to year. In 2023, the need for food more than doubled. 
We cannot sing the praises of our partner organizations enough as they are ALL providing more support than ever before. They need more food to meet the higher need, more volunteers to support programs, and more staff to manage these unprecedented changes. We know it takes creativity, flexibility, and extra time and effort to make use of all the food we bring to the door, and they maintain their efforts in spite of the circumstances. We've weathered this year together through the strength of our partnerships.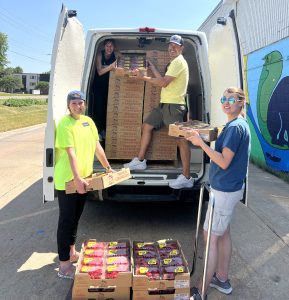 The T2T distribution network delivered several thousand pounds of strawberries to partners across Johnson County on 10 distribution routes in 3 days! This only works if the entire network is ready – from knowing who to call when a donation comes in to lining up volunteers to sort and distribute the food when it arrives. Our quick delivery model and motivated partners are key to our adaptable process.
More large volume donations that required adaptability: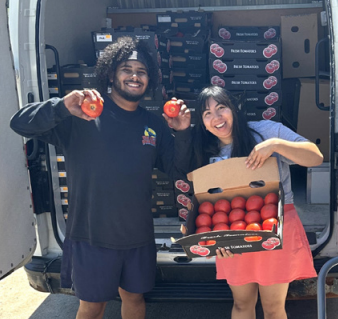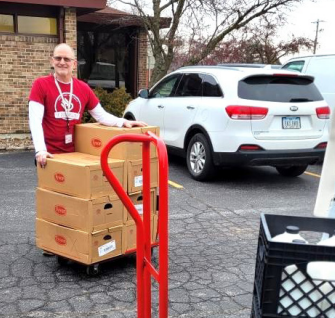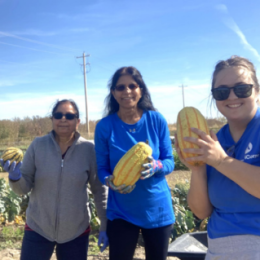 Our donor and recipient partner lists change with the changing needs of the community. Click here for a complete and current list of partners.