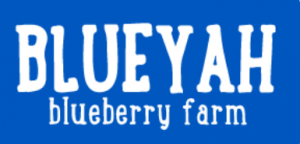 As a way to increase our fresh food recovery efforts, this summer we kicked off our local farm gleaning program with Blueyah Blueberry Farm near Iowa City. The family-owned farm typically allows visitors to pick their homegrown blueberries to take home and enjoy, but they changed things up a bit this year.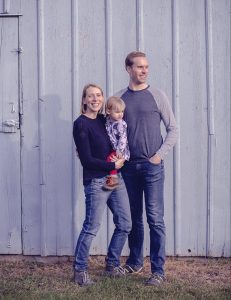 "We were hesitant to open our farm to the public this summer, even with COVID precautions in place—but we also didn't want to 'donate' our entire blueberry crop to the birds and raccoons. When we asked our customers what they thought we should do, someone mentioned Table to Table's new gleaning program, and it was the perfect solution," say Jenna and Eric, the farmers at Blueyah. "Not only does Table to Table serve the entire county, but they also recruit and train berry-picking volunteers. Plus, they're staffed by some of the kindest, most generous people we've ever met. Now, our fresh blueberries are finding their way to people who need them, instead of to the local bluejays (who don't)."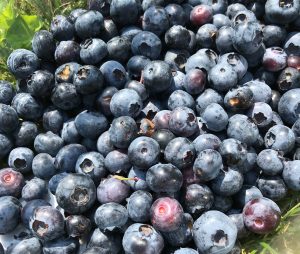 We gleaned 70 pounds of blueberries at Blueyah this season – which is A LOT of blueberries! Gleaning volunteers picked the berries, then portioned them into individual containers for easy distribution at food pantries. Local families could enjoy a package of fresh blueberries grown just a few miles away. Plus, blueberries are packed with antioxidants – making them a very healthy snack. Thanks to Jenna and Eric's generosity and our gleaning volunteers' hard work harvesting the berries, many of our neighbors who don't have affordable access to fresh produce enjoyed nutritious local blueberries this summer.