After 5 years with Table to Table, Food Rescue Program Manager Emily Meister has accepted an exciting new opportunity as Eastern Iowa Regional Director of the National Farm Worker Program with Proteus. Proteus provides support services and medical care to migrant farm workers.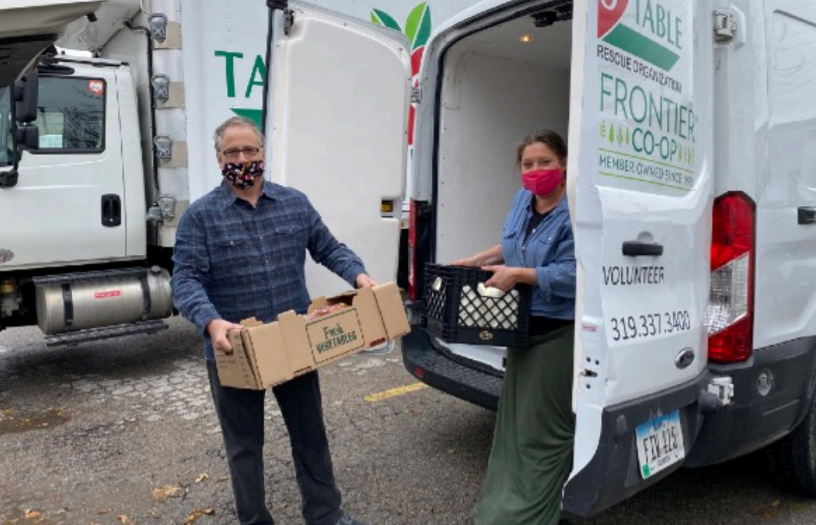 Emily originally joined the T2T team as a food rescue route volunteer in 2015 and transitioned from part-time staff to Food Rescue Program Manager in 2017. She's brought her compassionate manner and dedication to eliminating food waste to each of her roles at T2T.
With Emily at the helm of route logistics and donor/client relations, we've increased food distribution from 1.8 million pounds of food to 2.4 million pounds each year.  She has increased our number of regular food rescue routes by 25% and led several new initiatives that contribute to this incredible growth. These initiatives include expanding food sourcing opportunities to include the entire life cycle of food, from harvesting directly from farms and gardens to building relationships with food transport drivers who pass by Iowa City regularly and recovering food directly from food processors.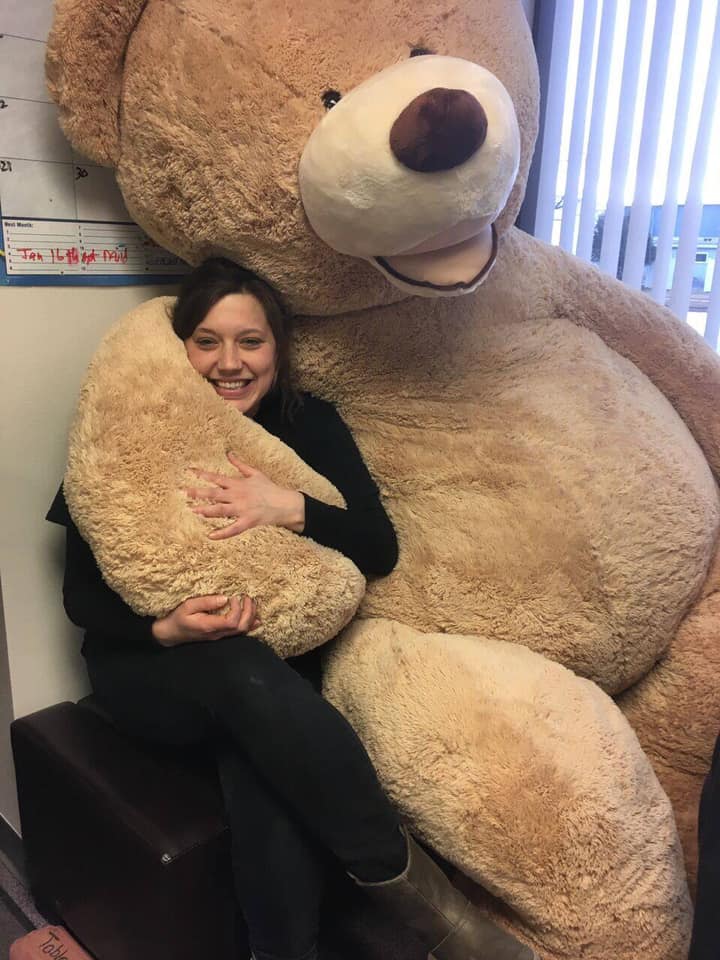 In her time at T2T, Emily has seized every opportunity to improve services and expand access to food throughout Johnson County. With these experiences under her belt, she's going to be a great asset to Proteus and we wish her the best! 
Join us for a farewell gathering at Big Grove on Wednesday, November 10th from 4pm to 6pm. 
We are now accepting applications for the Program Manager role. Read more about the role and the qualities of the candidate we're looking for here.