Recipes to the Rescue is a reimagining of our traditional annual dinner, an opportunity to come together and support Table to Table while staying at home. Our restaurant partners, who have graciously donated food for our annual dinner year after year, are instead offering their favorite recipes for you to try at home. Don't miss out on this unique compilation of delicious recipes. You can order here.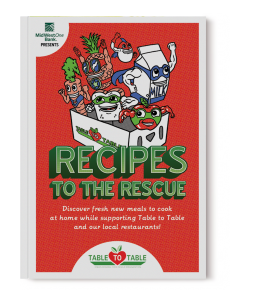 While their dining rooms may be closed, several of our restaurant sponsors are still cooking! If you've been jonesing for a hot pizza pie from Pagliai's or maybe your favorite BBQ sandwich from Mosley's, these and several other restaurant partners are open and would be happy to whip something up for you. Check out their info below and visit their websites for current hours. Order take out now and then join us in a couple of weeks to try your hand at recipes from home. 
Big Grove Brewery
We're thankful that Big Grove has multiple locations, in Solon and Iowa City, because everybody should be able to savor their brews, tasty meals and cookies right now. Usher in the warm weather with a cool Summer Jam. Ahh…
Solon
101 W Main St.
319-624-2337
Iowa City
1225 S Gilbert St.
319-354-2687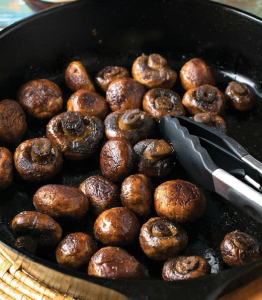 Iowa River Power Restaurant
Iowa River Power is working on their take out menu – we're hoping the Cajun prime rib sandwich will make it on the list! 
501 1st Ave., Coralville
319-351-1904
Mosley's Barbecue and Provisions
Have a craving for True. Iowa. BB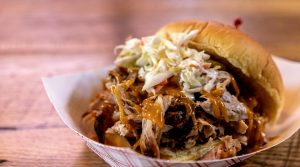 Q? Slow cooked, hickory smoked, delicious. Check out their new online ordering platform: bit.ly/ordermosleys
Iowa City:
525 S. Gilbert St.
319-338-1419
North Liberty:
125 E Zeller St.
319-626-4227
Check their Facebook page for specials!
NoDo
Soups, sandwiches, salads just taste better when you let NoDo make it for you. If you ask our program manager Emily, she would eat a bowl full of the haba-aoli – so you should definitely try that!
Northside:
319-512-5028
600 North Dodge St., Iowa City
Downtown:
319-359-1181
5 S. Dubuque St., Iowa City
Oasis Falafel
Pick up some of their famous hummus at your local grocery store to snack on until you can satisfy your Oasis dinner craving again!
206 N Linn St., Iowa City
319-358-7342
Pagliai's Pizza
No, Pagliai's didn't give away their secret sauce recipe for our book. It's better hot and fresh on a delicious pizza pie delivered to your door! 
319-351-5073
302 E Bloomington St., Iowa City
St. Burch Tavern
Yes, you can enjoy your favorite St. Burch comfort foods in the comfort of your own home! We'll toast to that — and their delicious carryout menu. 
(319) 341-7700
127 Iowa Ave., Iowa City
Stella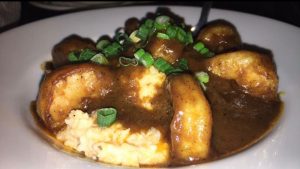 Farm fresh salads, mouth-watering burgers, flavorful Cajun….you just can't go wrong when you order dinner from Stella.
319-887-5564
Order online: stellaiowacity.square.site
1006 Melrose Ave.