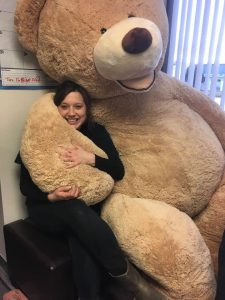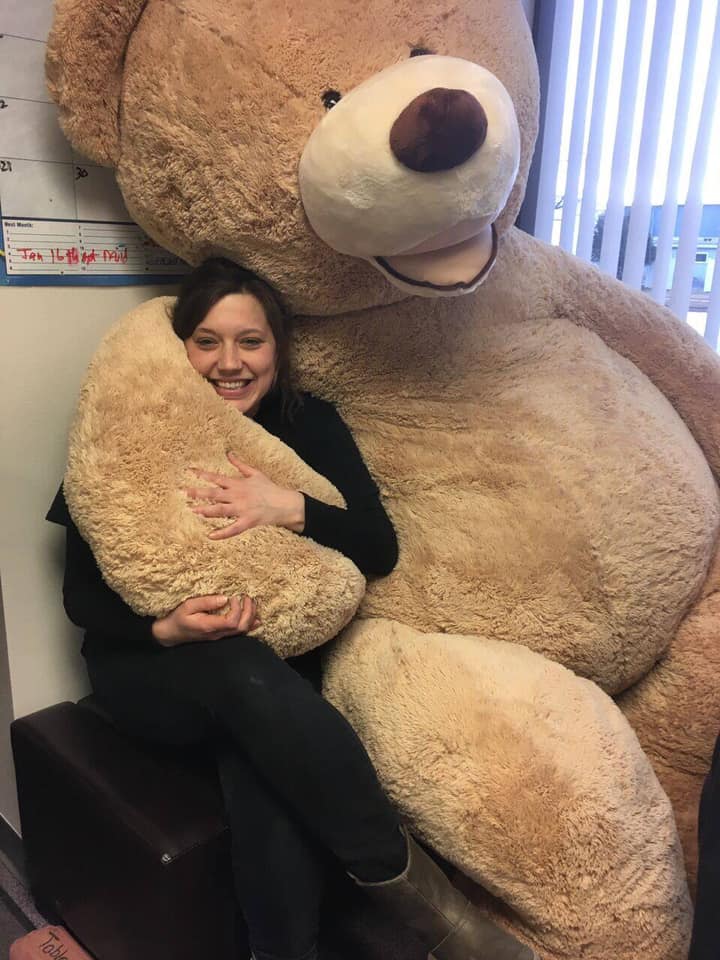 This week marks Emily Meister's 5 year anniversary as a member of the Table to Table staff. Emily originally joined the team as a food rescue route volunteer in 2015 and transitioned from part-time staff to Food Rescue Program Manager in 2017. She's brought her compassionate manner and dedication to eliminating food waste to each of her roles at T2T.
With Emily at the helm of route logistics and donor/client relations, we've increased food distribution from 1.8 million pounds of food to 2.4 million pounds each year.  She has increased our number of regular food rescue routes by 25% and led several new initiatives that contribute to this incredible growth. These initiatives include expanding food sourcing opportunities to include the entire life cycle of food, from harvesting directly from farms and gardens to building relationships with food transport drivers who pass by Iowa City regularly and recovering food directly from food processors like Old Capitol Food Company, local creameries, and meat processors.
Through her strong relationships with our community partners, Emily sees the impact wholesome food can have on our neighbors,
"Table to Table serves a youth program that said they had never given the kids zucchini, but they'd try it. Now, they take some every time we have it. A local mental health service said that feeding people encourages them to attend group support that they need. They may not have come otherwise. The domestic violence shelter helps people stabilize by providing for their basic needs so residents can focus on accessing critical support services. A few years ago when we increased our deliveries to the shelter, they were able to hire staff with money saved from T2T food deliveries."

Courtesy of TRAIL
When you hear her talk about food waste, it's easy to see what drives her.
"We can make an impact far beyond the environmental implications or simply putting

food

in someone's belly.

This is not just

wasted

 

food

, but a wasted

opportunity

.

An 

opportunity

to provide safety and comfort to individuals in maybe the worst situation they've ever been in. An

opportunity

to provide stability and companionship to someone experiencing a mental health crisis. An

opportunity

to expand kids' 

food

repertoire and potentially impact their good choices and overall health for the rest of their lives. That's a big deal. We can play our part in that by striving to do this one thing–recover good quality food."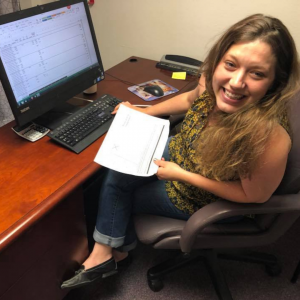 In her time at T2T, Emily has seized every opportunity to improve services and expand access to food throughout Johnson County.
Check out her tips for rescuing your fridge food, making the most of leftovers, or watch her prep a delicious tuna salad with "ugly" produce.
Want to talk more about the food rescue operation at Table to Table?  Shoot Emily an email anytime or call 319-337-3400.